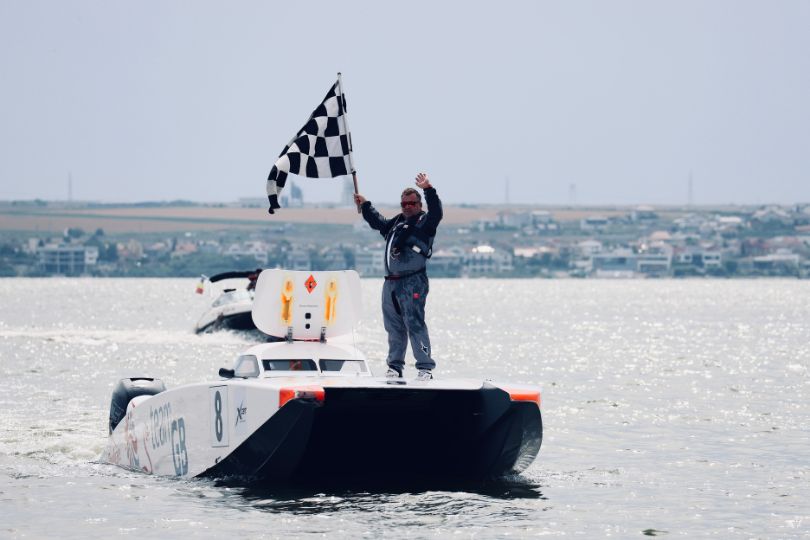 TEAM GB TRIUMPHS IN CONSTANTA
Race 2 of the XCAT Grand Prix of Romania, the most important powerboat competition in the world, has ended.
It was an exciting race full of twists and turns. After a pol position session, which saw Fazza take the pole, ahead of 222 Offshore, HPI Racing, during race 2 we have a total reversal of that situation.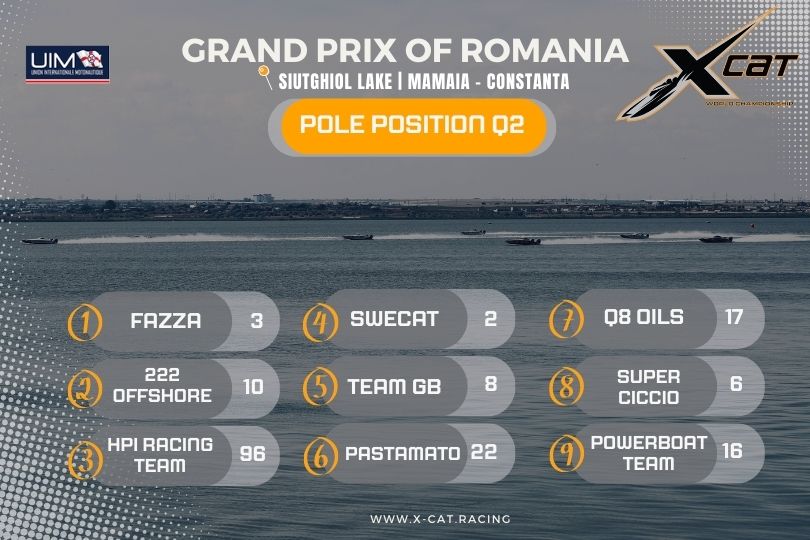 The Australian boat 222 Offshore takes the lead and dominates the first laps, keeping the lead of the race until a mechanical failure prevents it from finishing the race.
The HPI Racing crew then takes the lead, but after three laps they are slowed by an engine problem.
At this point in the race, it seems to be done for Fazza, the team that is currently leading the general standing, but again a mechanical failure affects the race of the Emiratis, who have to stop.
Picking up the final victory is Team GB: British drivers Scott Williams and Martin Campbell thus take their second win of the season after the one in Fiumicino.
The second step of the podium for Swecat, third place for the Q8 crew.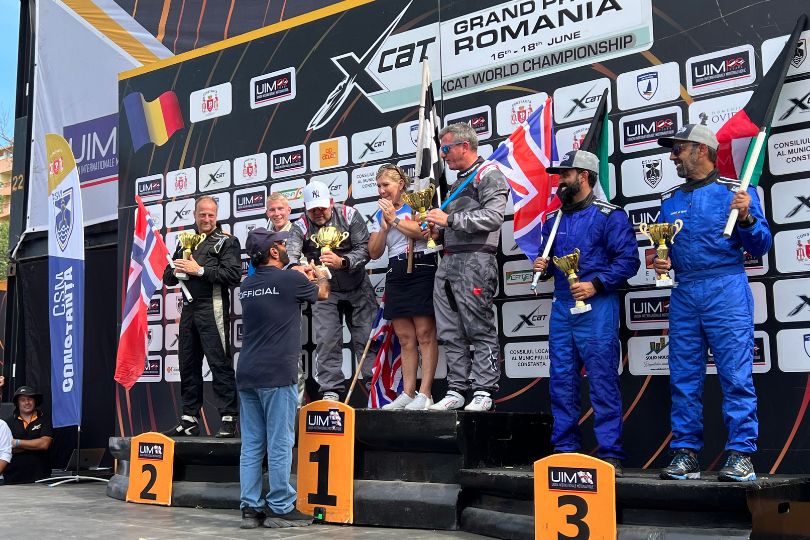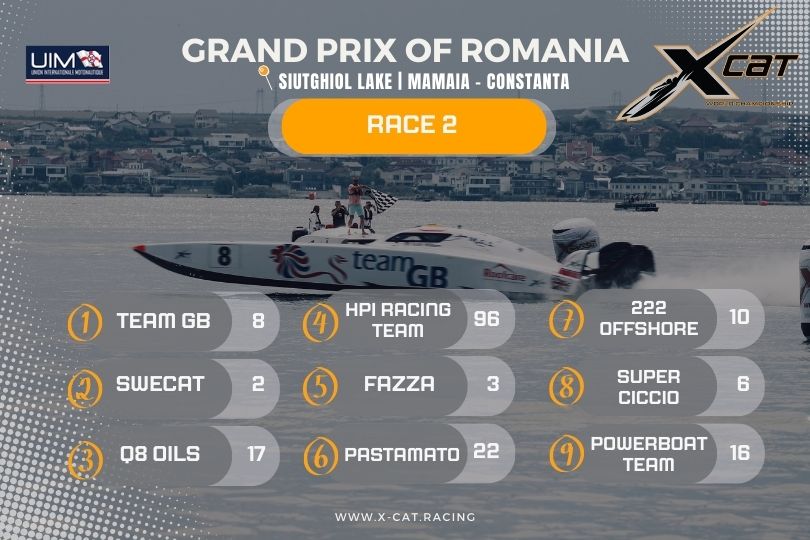 In the overall standings, there is now a real upheaval: thanks to yesterday's win Team GB jumps to the top of the standings with 159 points, just one point ahead of Fazza, who loses the lead. Third place for HPI, which has 156 points.
The fight for the final victory is as open as ever.